15 October 2013
ITV4 to screen "brutal" account of Hatton's last fight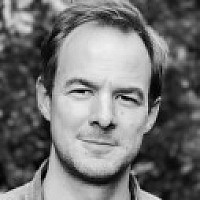 ITV4's behind-the-scenes documentary about Ricky Hatton's unsuccessful comeback as a boxer will air tomorrow night.
Produced by Ad Hoc Films, Night Of The Fight: Hatton's Last Stand is described as a "raw and at times brutal" account of events surrounding his final professional bout in Manchester against Vyacheslav Senchenko.
The film features close-quarters access to Hatton, his team and his immediate family with exclusive scenes from training and ringside on fight night.
Speaking about the fight, Hatton says: "About round six I thought, 'This ain't the same', it's like you have ring rust and everything, don't you, but no pal - this ain't f-ing happening. I dug in, I tried, just to see if I could. I'm feeling happy now. All I wanted to know was, 'Have I still got it?', and I f-ing haven't."
Ad Hoc's previous work includes the Grierson Award-shortlisted documentary The Four Year Plan, which went behind the scenes at Queens Park Rangers.
A clip from the documentary can be viewed below: