04 October 2013
Flipbook animates Animal Fight Night for Nat Geo Wild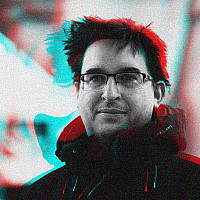 Flipbook in Manchester has completed the VFX and CG animated sequences for Arrow Media's Animal Fight Night series on Nat Geo Wild.
Its Arrow Media's first move into natural history programming and the 3 x 60 minute series will feature a number of fights between wild animals to show what happens when they turn on each other.
"We pitched a 'blue world' graphic style to fit with the show," explained Flipbook managing director, Andrew Lord.
"This meant that they could cut into the animation as the animals fought. Our role was to showcase the physiological damage and natural weapons and defence that animals have in a scientific way."
The visual effects include slow motion, freeze frames, zooms and time slices. The animals were modelled using Autodesk's 3ds Max and the compositing was done with Nuke.
Flipbook also created the title sequence and motion tracked and composited text and graphics over the filmed footage of the animals.
The series debuts in the USA this Sunday (6th October) and will air internationally in December.