01 October 2013
The Composer Works unleashes scary score for ITV2's "horror gameshow"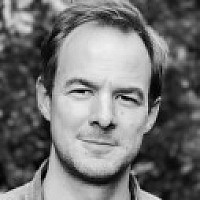 The Composer Works at MediaCity has scored the music for a new ITV2 "horror gameshow".
Release The Hounds, a one-hour show to be broadcast to coincide with Halloween, will feature music from Jode Steele and David Wainwright.
Jode Steele (left) and David Wainwright
It's produced by Sony's Gogglebox Entertainment and will be fronted by Reggie Yates.
Steve Berman, managing director of The Composer Works, said: "Usually I'd attribute suitable praise to our composers for commissions. On this occasion, their music is so frightening that I think it's best to just advise viewers to lock the front door..."
The show will see three contestants take on a series of challenges in a deserted forest, including entering a field of crucified scarecrows, a deserted cabin and being read bedtime stories in the nursery from hell.
The Composer Works has delivered other recent scores including BBC's All At Sea and Blandings, Sky and Nickelodeon's Jordan and Perri's Ultimate Block Party and ITV's Food Glorious Food.
Steele and Wainwright have collaborated on music for the likes of Lucas Film, 20th Century Fox and Walt Disney Pictures.
You can here their score for Release The Hounds below: