15 October 2013
Cheshire companies to produce CBeebies return for 70s icons Clangers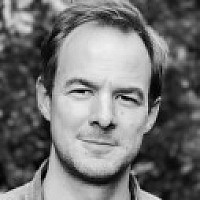 Two Cheshire companies will be playing a leading role when iconic children's show Clangers returns to the BBC after an absence of 45 years.
CBeebies will be co-producing the pre-school series with Coolabi, Smallfilms and US pre-school network Sprout, with BBC Worldwide confirmed as international distributor. It is scheduled to air in 2015.
The £5million programme, which is scheduled to air in 2015, will be produced in stop motion animation by Factory Transmedia (Strange Hill High, Raa Raa The Noisy Lion), and puppet makers Mackinnon and Saunders (Tim Burton's Corpse Bride, Wes Anderson's Fantastic Mr Fox, Bob The Builder and Postman Pat), both based in Altrincham.
Peter Firmin, who created the original programme with the late Oliver Postgate in 1969, is "actively involved" in the new series as executive producer alongside Postgate's son Daniel.
A still from the original Clangers series
Firmin is also part of the design process and Postgate is writing storylines and scripts.
He said: "We hope to engage and entertain children of all ages and their families, just as Oliver and I did all those years ago. The new series will include great story telling with lots of heart.
"It will also be technically improved. When you watch the original Clangers you have to make allowances for the limitations of the animation techniques when it was made. It was magical for its time, but this is a new Clangers for a new age!"
The original series starred a family of pink, long-nosed and inventive mouse-shaped creatures who live on a small blue planet, not far from Earth.
Its surface is peppered with holes topped with metal dustbin lids, which flip open with a 'Clang!' to reveal steps down to their home beneath the surface of the planet - containing a series of interconnecting tunnels and caves. Kind and generous creatures, they communicate with distinctive whistles.
Original characters such as the Soup Dragon, the Iron Chicken, the Glow Buzzers and the Froglets are all set to return.
Kay Benbow, controller of CBeebies, added: "Nostalgia is a funny thing, and we always think very carefully about remakes or re-imaginings of classic children's programmes.
"The Clangers is a programme that has an enduring magic. The new proposition has been built firmly upon the joyful foundations of the original, and will be produced by a team of exceptional talent which includes the extraordinary Peter Firmin. We are terrifically excited to bring this out-of-this-world series to our CBeebies audience."