25 October 2013
Cast announced for Yorkshire-based BBC One drama Jonathan Strange & Mr Norrell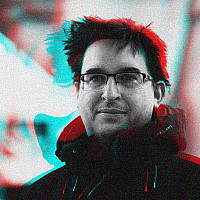 Olivier award-winning actor, Bertie Carvel (Restless, Hidden, Matilda) and Eddie Marsan (Best of Men, Ray Donovan, Filth) will play the lead roles in new BBC One drama, Jonathan Strange & Mr Norrell.
The 7-part series is being shot on location in Yorkshire and made by Cuba Pictures (Boy A, Broken) for BBC One and co-produced with BBC America in association with Feel Films, Far Moor, Screen Yorkshire and Bell Media's Space. It will be distributed by Endemol Worldwide Distribution.
Based on the bestselling novel by Susanna Clarke and adapted by Peter Harness (Wallander), it's set in 19th century England as the reclusive Mr Norrell (Marsan) causes the statues of York Cathedral to speak and move. He is then sent to London to help the government in the war against Napoleon and summons a fairy to bring Lady Pole (Alice Englert - Beautiful Creatures) back from the dead.
Marc Warren (Hustle, Mad Dogs), Samuel West (Mr Selfridge) and Paul Kaye (Game of Thrones, Stella) are also in the cast.
The series is directed by Toby Haynes (The Musketeers, Doctor Who) and produced by Nick Hirschkorn (Five Children and It).
"It has been a passion of ours for almost a decade to bring Susanna Clarke's extraordinary novel to the screen. Now, thanks to the great support of the BBC, it is actually happening. Peter Harness has written a first-rate adaptation and Toby Haynes is ready to weave his magic from the director's chair. There is a huge ambition from the whole team to do justice to Susanna's work and to bring the book to a brand new audience," said Nick Marston, CEO of Cuba Pictures.
Filming begins next week and the series will be shot in Yorkshire, Canada and Croatia. It was commissioned by Danny Cohen, director of television and Ben Stephenson, controller of drama commissioning.
"This cements our reputation for bold and ambitious drama and I can't wait to see Bertie and Eddie bring these wonderful characters to life in a unique and exciting way," added Stephenson.