03 October 2013
BFI on demand film player launches with Bradford film The Selfish Giant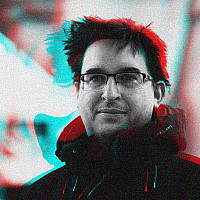 The British Film Institute has created a video on-demand service offering 7 channels, including day-and-date releases for films including The Selfish Giant.
The BFI Player is aimed at those who want to watch indie and specialist films, but don't have the opportunity to where they live.
"The launch of the BFI Player is a defining moment in the BFI's 80 year history – it will unlock the past, present and future of British film and, most importantly, offers a new deal for UK audiences to get great films out to as many people as possible across the UK," said Greg Dyke, BFI chair.
"I'm really excited about the BFI Player's potential. The BFI is pivotal to identifying great films and nurturing and giving a voice to great filmmakers in the UK and now offers a platform to take these stories out to whole new audiences."
It will be available nationwide from 9th October and has been created to support the UK film industry and to offer a new distribution channel to filmmakers.
Around 60% of the material will be free to air, with the remaining content pay-per-view.
The Selfish Giant
"Audience behaviour has shifted to embrace digital platforms, now the BFI Player gives us a foundation from which we can support a digital future for film lovers and bring the story of film to a truly national audience. The UK film industry leads the world in digital innovation and we hope the BFI Player will quickly become an essential element in the distribution models of tomorrow," added Edward Humphrey, BFI director of digital.
The Selfish Giant, which was shot on location in Bradford over 6 weeks was written and directed by Clio Barnard (The Arbor). It was backed by the BFI Film Fund and Film4 and following its previews at the Cannes Film Festival, it will be released simultaneously on the BFI Player and UK cinemas.
The archive will mean that the films of Mitchell & Kenyon will be available publicly in their entirety for the first time. The 800 films (more than 28 hours) were filmed mainly in the North East of England, with street scenes, industry as well as holidays, sports and celebrations in the Victorian and Edwardian periods.
BFI has been working with Ooyala to provide HD online video playback, with the web user interface designed and built by Capablue.