19 August 2013
Shiver's mystery tour for primetime ITV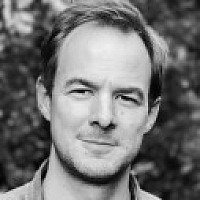 Shiver, ITV Studios' factual production team, has been commissioned to produce a new primetime series looking at some of Britain's most intriguing mysteries.
Presented by Ben Shephard and Julia Bradbury, Mystery Map (2x60) will delve into the stories of the infamous Beast of Bodmin moor, the ghosts of Hampton Court, the time it rained seaweed in a quiet Gloucestershire town and the on-going investigation into the bizarre spinning Egyptian relic currently residing in Manchester Museum.
Julia Bradbury
The two programmes will be produced and directed by Fernando De Jesus, alongside executive producer Jonathan Levi and series producer Daisy Lilley.
Jo Clinton-Davis, controller of factual at ITV, said: "We may be a small island but Britain still overflows with some of the world's most fascinating unsolved mysteries. Julia and Ben are the perfect couple to get behind this extraordinary part of our hidden heritage."
Bradbury added: "I am hugely excited to be presenting Mystery Map with Ben.
"I've always been intrigued by the strange and unexplained so I can't wait to hit the road to investigate some of the best mysteries this country has to offer."
Shiver is based at MediaCityUK, Leeds and London.