27 August 2013
Radio City's Dave Kelly censured by Ofcom over prank call item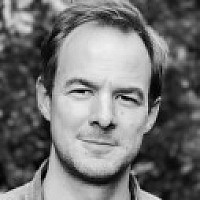 Liverpool's Radio City 96.7 has been censured by Ofcom over a prank call item called Neil or No Neil.
The popular item requires presenter Dave Kelly to phone random people in America to try to find anyone called Neil.
Radio City's Dave Kelly
In one particular example, on May 17 this year, Kelly had an exchange with an elderly American woman that Ofcom considered breached Rule 2.3, which states: "In applying generally accepted standards broadcasters must ensure that material which may cause offence is justified by the context."
Radio City owner Bauer agreed that the item had "crossed the line from what is supposed to be a fun, light, tongue in cheek feature", but argued it had not breached the code.
However, Ofcom concluded that Kelly had become "intimidating and abusive" and "capable of causing a fairly high level of offence". It ruled the station had therefore breached Rule 2.3.
The full item can be read below:
Dave Kelly: "Hello, is Neil there please?"
American woman: "Did you say Neil?"
Dave Kelly: "Yeah, Neil, yeah."
American woman: "You have the wrong number."
Dave Kelly: "Are you positive there's definitely not a Neil there?"
American woman: "There's nobody here but a Willis."
Dave Kelly: "A Willis? What about first n –" [woman terminates the call] "Hello?
She's put phone down...I'm ringing her back though." [sound of
number dialling] "Willis. Did she mean last name Willis? That's
what they mean in America. They mean last name. I mean first –
I'll tell her."
[Call is answered after around 10 seconds]
American woman: "Hello?"
Dave Kelly: "No need to put the phone down, love. We meant first name Neil,
not last name Neil."
American woman: "Do what?"
Dave Kelly: "First name Neil, not last name Neil. First name, N, E, –" [woman
terminates the call] "Hello? She put the phone – is she having a
laugh or what? Old people, they just don't want to know do they?
We're going to ring her back again, and try and find Neil..." [sound
of number dialling].
Co-presenter: "She's not answering you."
Dave Kelly: "Is it an answering machine?"
Co-presenter: "She knows it's you."
[Call is answered after around 14 seconds]
American woman: "Hello?"
Dave Kelly: "Hello? Your attitude stinks!"
American woman: "You sti –" [Dave cuts her off]
Dave Kelly: "Oooh! She was about to swear at me then wasn't she! She was
about to swear. Can I just – I cut her off, right, just in case you're
asking, before she said it, so don't complain."