12 August 2013
Jobs at risk as Smooth Radio leaves Manchester for London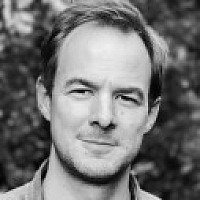 Smooth Radio is to move out of Manchester with its entire programming team moving to Global Radio's headquarters in London, it was announced this morning.
Global Radio released the news in a group-wide announcement at 9.30 as it begins the process of integrating parts of Real & Smooth Ltd into its business.
Global bought the company, formerly GMG Radio, last June but the purchase was put on hold by an investigation by the Competition Commission, which ruled that Global must sell seven stations in order to complete its acquisition including Smooth Radio in a number of regions.
Global Radio's Ashley Tabor
As a result of today's announcement, Smooth's programming team in Manchester - consisting of presenters, journalists, producers and administrators - will transfer to London, with Global's programming to be handled centrally at its headquarters in Leicester Square.
In his announcement, Global founder Ashley Tabor confirmed that "a few jobs are at risk", although nobody at the company could provide more details on which jobs or how many.
Smooth's sales team in London will also be merging with Global's main sales team in London, and Smooth's sales team in the West Midlands will be moving to Global's new broadcasting centre in Birmingham.
A spokesperson for Global Radio said: "Global Radio has today confirmed that the Smooth brand and its programming team will relocate to Global's headquarters in Leicester Square by the beginning of October. The RSL Direct sales team will also relocate to Leicester Square and to the new Global broadcast centre in Birmingham by October. Remaining areas of business will continue to operate under hold separate."
The news signals the end of Smooth's presence in Manchester. It originally launched as Jazz FM in 1994, becoming Smooth FM in 2004 and was the first in the network to use the Smooth brand.
Below is the full transcript of Tabor's email to staff this morning:
"Some big news for you this morning…
At the Company Meeting I talked about us starting the integration of some parts of RSL.
Today I'm pleased to announce that the following changes will take place over the next few months and all be completed by 1st October:-
- The Smooth brand will relocate from RSL to Leicester Square and all programming will come from Global's HQ
- The RSL Direct Sales Team will integrate with Global's Direct Sales Team here in London
- The RSL Direct Sales Team in the West Midlands will be moving in to our new Broadcast Centre in Birmingham and joining our Direct Sales Team there.
As exciting as these changes are, in parts of Global and RSL they will mean a few jobs are at risk, so it goes without saying that we need to look out for those in this situation. However, if your role is impacted, you will know about this already (unless you are away on holiday) as everyone directly affected has been spoken to this morning. If you have not been spoken to, your role is not impacted.
This is the first step in the RSL integration and broadening the Global portfolio whilst we await our case hearing with Competition Appeal Tribunal at the start of October. By consolidating these teams it means they will have access to our group wide resources like digital, technology, press, marketing, events and a 24 hour news room and we can also start to offer new opportunities to our clients. It's really important that the joiners from RSL feel part of the Global family as soon as possible, so please help to make sure that happens.
Can I also take this opportunity to remind you that in all other areas of the business we continue to be in 'hold separate', so there's to be no sharing of any other information with RSL.
If you have any other questions, please talk to your boss or OCD.
Ashley.
Other radio stations owned by Global include Capital FM, Heart FM and XFM.