12 August 2013
ITV to air behind-the-scenes documentary of Hatton's last fight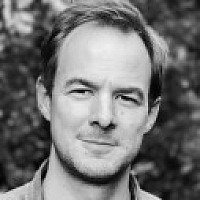 ITV is to show a "raw, at times brutal" account of Ricky Hatton's last fight as a professional boxer.
The Manchester-born fighter came out of retirement for his highly-publicised confrontation with Vyacheslav Senchenko, which eventually ended in a ninth-round defeat at the Manchester Arena.
A documentary produced by Ad Hoc Films, Night Of The Fight: Hatton's Last Stand, will air on ITV4 in the autumn and features unprecedented access to Hatton, his team and immediate family.
Ricky Hatton after the fight last November
Cameras were allowed into Hatton's home, as well as to the dressing room before and immediately after the fight.
ITV's director of sport, Niall Sloane, said: "I'm delighted ITV is giving a television premiere to this unique insight into Ricky Hatton, whose triumphs and personality turned him into a British sporting icon. The levels of access the film-makers have managed to get mean viewers are in for a treat as they see up-close the compelling story behind his return to the ring."
Hatton said: "My comeback was an incredible journey and the boys at Ad Hoc Films have captured the emotion, blood, sweat and tears perfectly.
"I had demons to fight inside and outside the ring, to get my body back battle-hardened after so many years out, to shed masses of weight and do all this knowing that defeat could send me back to a place that nearly cost me my life. But that emotional night in Manchester made me realise more than winning a boxing match was at stake. This was my redemption."
Producer Daniel Glynn added: "This film truly reveals a side to Ricky people have never seen before. It's raw, honest and emotional film-making that will appeal to a wide audience, not just sports fans.
"It really was a privilege to have had such incredible access to Ricky and quite courageous on his part, allowing our cameras to document this important moment in his personal and professional life."
Ad Hoc Films received acclaim for its previous film, The Four Year Plan, which went behind the scenes at Queens Park Rangers.