19 August 2013
Hotshot honour for Nine Lives' Judge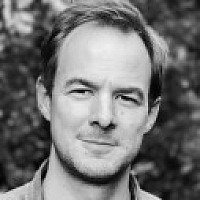 Nine Lives Media assistant producer Claire Judge has been named a Broadcast Hotshot 2013.
The TV trade magazine publishes an annual list of the most talented under-30s in the industry and Judge, 26, has been included in its production category.
Nine Lives' Claire Judge
Past 'hotshots' have included BBC director of television Danny Cohen, co-creator of The Office Steven Merchant and BBC Three controller Zai Bennett.
Judge has worked for the Manchester-based independent production company for three years and has had three of her own documentary ideas commissioned by major UK broadcasters.
Her first, Extraordinary People: The Girl With 90% Burns, was watched by nearly 2 million people and became Channel 5's second highest rating factual programme of 2012.
She was also behind Channel 4's The Human Mannequin and CBBC's The Burns Club, which was filmed at Manchester Children's Hospital.
Cat Lewis, CEO of Nine Lives, said: "Claire has proved herself to be an excellent programme maker on every level and her ability to repeatedly come up with commissionable programme ideas is excellent."
Judge was one of only 12 to win a place on Channel 4's Investigative Journalism Training Scheme last year, going on to work on several Dispatches programmes.