04 July 2013
RadioCentre honours British broadcasting talent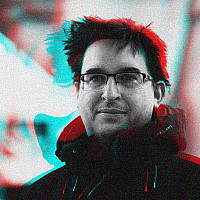 There is a big Northern influence in the RadioCentre's Roll of Honour, which has been revealed to mark 40 years of commercial radio.
Produced in association with Audioboo, the Roll of Honour celebrates some of the most influential people in British radio. Nominations for inclusion were sought from across the industry, with an independent committee whittling them down to 40.
"The Roll of Honour recognises an outstanding collection of individuals – the 40 men and women who tell the story of our sector from its start-up 40 years ago as Independent Local Radio through to the modern commercial radio sector we know today," said Andrew Harrison, chief executive of RadioCentre.
Those with links to the North include:
Philip Birch. Founder and chief executive of Piccadilly Radio until he retired in 1984. He was also managing director of pirate radio station, Radio London.
Terry Smith. Managing director of Radio City for almost two decades after forming the consortium to operate Liverpool's first ever commercial radio station in 1974.
Gillian Reynolds. The country's first ever female programme controller, when she took the job at Radio City. She's been radio critic for the Daily Telegraph since 1975.
Alan Robson began broadcasting on Metro Radio in the 80s, with the debut of Night Owls.
John Pickford has been at Piccadilly Radio since 1979 and is one of the most influential news editors in the country.
Ralph Bernard CBE. Originally a journalist at Radio Hallam, he would go on to form GCap.
John Perkins. Was part of the launch team at Radio City in Liverpool and later spent 20 years as managing director of Independent Radio News.
Simon Cole. Co-founder of Unique Broadcasting (UBC), he was one of the first people to promote sponsored programmes while he was at Piccadilly Radio.
John Myers. He set up the Century, Smooth, Real and Rock Radio brands, he now leads Team Rock.
Dee Ford. Now group managing director of Bauer Radio, she originally worked for local radio and was managing director of Rock FM in Preston in 1994.
Chris Evans. The Warrington-born presenter had his first radio show on Piccadilly.
Christian O'Connell, currently hosting Absolute Radio's breakfast show, he was originally in sales before getting a role at Juice FM in Liverpool.
The RadioCentre was founded in 2006 after the Radio Advertising Bureau (RAB) and Commercial Radio Companies Association (CRCA) merged.