09 July 2013
New Made Television HQ to bring 50 "significant" jobs to Leeds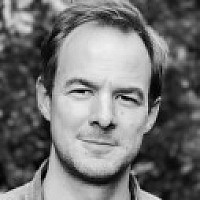 Local TV licence holder Made Television is to set up its headquarters in Leeds, bringing over 50 broadcasting and executive roles to the city.
The company was awarded the local TV licence for Leeds by Ofcom earlier this year, adding to licences it had already secured for Newcastle, Bristol and Cardiff.
It is already operating from Leeds but, working in partnership with inward investment agency Leeds and Partners, has now secured a significant base at the Leeds Media & Broadcasting Centre in Chapeltown.
Made will be making an investment of £1m in its new HQ, as well as at "at least" another £1m in the other regional stations.
And according to Made chief executive Jamie Conway, the new Leeds HQ represents a serious boost for the city's broadcasting pedigree.
He told Prolific North: "This is not a call centre. We are looking at some very significant job opportunities and a very impressive headquarters."
Made Television's Jamie Conway
Conway, the former head of broadcasting at City Channel, said Made had chosen Leeds partly as a response to the Yorkshire resource drain created by the rise of MediaCityUK, as well as the excellent relationships it had with the universities in Leeds.
He added: "We have seen the development of MediaCity at Salford and how that has led to a massive drain of resources from Yorkshire, but the truth is that a lot of people want to stay to live and work in Leeds and York."
There will be two main categories of job roles at the new HQ - TV production and engineering roles for the Made in Leeds station, and Made's central administration roles, to include the heads of marketing, PR, HR, sales, finance, distribution, mobile and a host of other positions.
Conway had hoped to advertise for the positions by the end of June but will now wait until after the summer holidays in September. Forty positions will be advertised initially.
Although he had hoped to go live with the Made in Leeds channel by the end of the year, early 2014 was now more likely.
Sally Joynson, CEO of Screen Yorkshire, said Made's decision was a boost for the city.
She said: "The arrival of a major new player in TV is excellent news for the city, the local industry and of course new talent and Screen Yorkshire look forward to working closely with the MADE Television group.
"The city is already well known for its extensive TV production history, but the arrival of local TV heralds a new era in broadcasting. It opens a new platform for us to identify and develop the next generation of home grown talent."