08 July 2013
Mellor slams RTS Yorkshire after awards snub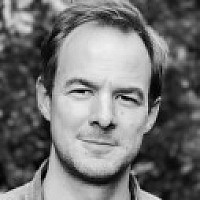 Kay Mellor has hit out at the Yorkshire branch of the Royal Television Society after the Fat Friends and The Syndicate writer was overlooked at its recent awards ceremony.
Mellor was nominated for three awards at the Leeds event but walked away empty-handed for the second year running.
Primetime BBC1 series The Syndicate was beaten to the title of Best Drama by DCI Banks, Gwyneth Hughes pipped her to the Writer of the Year prize, and her Rollem Productions company was denied by Roger Keech Productions in the Best Production Company category.
Mellor's BBC1 series The Syndicate
She said: "This is the second time that I have sat in an awards ceremony at the RTS and been nominated in three categories and not won anything. I feel a bit like I have been given a beautiful bridal gown and only ever get to play the bridesmaid.
"I was disappointed that I have recognition from abroad, from America, and I don't get recognition from Yorkshire. I won't be going to the RTS again or putting any of my team through it."
She added in the Yorkshire Post: "We have made about 100 hours of prime-time television and we have sustained through very difficult times and yet they give the award for the best company to someone who has only been going since 2009.
"I had a week of dozens of people in the industry ringing me, texting me, emailing me saying they couldn't believe what they had heard.
"We are Yorkshire-based, we shoot in Yorkshire, edit in Yorkshire and put it out and glorify Yorkshire, and when Steven Spielberg saw The Syndicate he asked where it was shot, he said it was amazing, 'it has such a sense of place and geography' he told me.
"Of the six categories in which I've been nominated over the two years it would have been nice to have got just one. There is no other way but to take it personally."
Mike Best, chairman of the RTS's Yorkshire branch, said he was sorry that Mellor had spoken out.
He said: "I'm really very sorry that we find ourselves in this position because I, and the vast majority of the RTS, have always held Kay in the highest esteem.
"I did ask her to reconsider because that award is probably the most prestigious that the RTS gives out. It's an acknowledgement and reward for individual skills and certainly in Kay's case to acknowledge the passion, enthusiasm and commitment that she has always brought to the region.
"More than any of the other awards, it is recognition of the work she has done. Athough I can sympathise with her disappointment I hope she decides to keep it because it is one she deserves.
"Whatever the outcome of the decision to return the award, Kay has given incredible support and encouragement to RTS Yorkshire in the past and that's been deeply appreciated."