18 July 2013
Cook replaces Spiller on Signal 1 Breakfast Show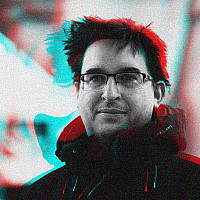 Andy and Louise
Andy Cook has been named as the new host of Signal 1's Breakfast Show. He takes over from Perry Spiller, who's moved to BBC Radio Stoke.
Cook has previously presented Breakfast Shows on 107 The Bee, Magic 999 and 96.9 The Bay. At Signal 1, he'll be co-hosting with Louise Stones and "Producer Aaron."
His predecessor, Spiller, is now presenting the 10am-1pm mid-morning show on BBC Radio Stoke.
"I've been a fan of Perry's for a while now and I'm delighted that he's joining our team of talented personalities. His ability to entertain, engage you in conversation and make you smile will fit in really well," said Gary Andrews, managing editor of BBC Radio Stoke.
In May, the BBC told Prolific North that Paula White was due to return to the station to take over its mid-morning programme, however, she's since been scheduled to present a 9am-12pm Saturday show.