12 July 2013
Alan Whicker dies aged 87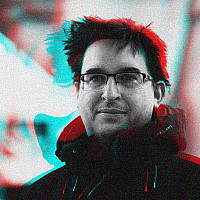 Veteran broadcaster, Alan Whicker has died, aged 87. A spokesperson said he was suffering from bronchial pneumonia.
His television career spanned almost 60 years and he will be best remembered for the long-running television series, Whicker's World.
However, Whicker was also instrumental in founding Yorkshire Television in 1968 as a major shareholder in the consortium.
Indeed it was during this period at Yorkshire Television that he made some of the most fascinating and indeed ground-breaking programmes to be seen on British television.
These included Papa Doc, The Black Sheep (1969) about Haiti's dictator, which won UCLA's Dumont International Journalism Award. Whicker's Walkabout (1970), where he entered the closed-shop mining community of Broken Hill in Australia. He interviewed novelist Harold Robbins (1971) in Harold Robbins - I'm the World's Best Writer, which was named Best Interview Programme at the 1973 Hollywood Festival of World Television.
Born in Cairo in 1925, he moved to England 3 years later and joined the army straight from school. He served in the army's film and photo unit in the advance through Italy. He said that in 1943 he "liberated" a Fiat and found himself in Milan as the only Allied officer to take the surrender of an SS unit.
This piqued his interest in journalism, becoming a war correspondent in Korea.
Joining BBC Television in 1957, he worked on its Tonight programme as a writer and presenter. Here he was credited with coming up with what have become two critical elements in television journalism - the walking piece to camera and cutaways.
Two years later would be his big break, with the oft-parodied, Whicker's World.
He went on to front shows for ITV between 1968 and 1982 and again from 1992 to 1997, not least The World of Whicker (1971-74), with travels to the Orient, South Seas and "Way Out West."
In between he returned to the BBC to present 4 shows from the QE2 and Whicker! He also narrated The Comedy Map of Britain (2007-2008).
He was awarded the CBE in 2005 for services to broadcasting.