10 June 2013
Tributes after death of "remarkable" BBC Tees presenter Mark Turnbull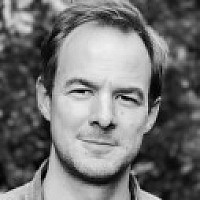 Mark Turnbull, one of the North's best-known radio personalities and journalists, has died at the age of 50.
The BBC Tees host passed away at the James Cook University Hospital in Middlesbrough on Saturday after a short illness.
Mark Turnbull
Turnbull, who was blind from birth, made his name reporting on darts and snooker for the Press Association and served a year as president of the National Union of Journalists. He also worked for the Northern Echo and the Darlington & Stockton Times.
He spent 18 years in local radio in the North East and was known for the close relationship he had with his listeners at BBC Radio Cleveland (now BBC Tees), where he was a presenter and producer.
Among his career highlights was the first broadcast interview he did with Tony Blair after he stepped down as Prime Minister.
He also the first blind chairman of a magistrate's court in England, serving at Teesside Combined Courts, and was an accomplished pianist, once playing with Frank Sinatra.
BBC Tees Radio presenter and friend Ken Snowdon said: "In a grey world Mark was a burst of colour. The world is now more monochrome without him. I can't imagine a world without him."
Writing on a special tribute page on Facebook, BBC Tees sports editor Paul Addision added: "What a man. I have so many fond memories that will stay with me forever.
"You taught me so much, not least how to talk up to the vocals on records. A remarkable man in so many ways, you'll be greatly missed."