10 June 2013
Sex and the City star to take lead in Hurricane Films' latest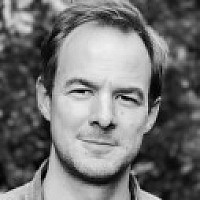 Liverpool production company Hurricane Films has revealed that Sex and the City star Cynthia Nixon will take the lead role in its new film about American poet Emily Dickinson.
The 47-year-old has signed up to appear in A Quiet Passion, which Hurricane hopes will go into production next year.
Emily Dickinson
The film will also mean a reunification between Hurricane and director Terence Davies, who last worked together on the acclaimed Liverpool documentary Of Time and the City.
Davies is a known fan of Dickinson and one of her poems featured in Of Time and the City.
Hurricane co-founder Roy Boulter said: "I remember chuckling straight away. It was hilarious, like an Oscar Wilde play."
Co-founder Sol Papadopoulos added: "He's created this Dorothy Parkeresque sharpness to her. There's the pathos and tragedy of Emily Dickinson, but great fun as well."
The producers and director have already visited the Dickinson Museum in Massachusetts, which they hope to use as a location, and Papadopoulos and Davies are due to begin readings and auditions in the States next week.