18 June 2013
Mellor to pen Northern pregnancy drama for BBC One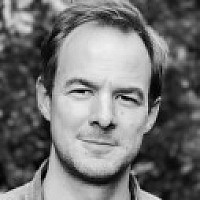 Kay Mellor, the Yorkshire-born writer behind Band of Gold and The Syndicate, is to return with a new BBC One drama set in the North.
In The Club, a 6 x 60-minute drama, will follow six very different couples who have bonded at the local parenting classes in the last trimester of their pregnancies.
Kay Mellor
Rollem Productions, the Leeds-based production company set up by Mellor in 2000, will handle production. Executive producer will be Mellor for Rollem and Polly Hill for the BBC, with Yvonne Francas producing for Rollem.
It was commissioned by Danny Cohen, former controller of BBC One and Ben Stephenson, controller of BBC Drama Commissioning. It has been scheduled to hit the screens next year.
Mellor said: "Having given birth as a teenager I know how life changing it is. Birth is the ultimate creation; it changes you and your relationships forever. I'm still close friends with the people I met at my antenatal class.
"I'm delighted to be writing for BBC One again. Both Ben Stephenson and Polly Hill instinctively understand my work. They encourage and trust me to deliver; as a dramatist you couldn't ask for anything more and for that I'm eternally grateful."
Polly Hill, BBC Head of Independent Drama, added: "I am thrilled to be bringing Kay's new drama series to BBC One. Like The Syndicate, Kay captures the extraordinary drama that can happen in ordinary life, and she has you laugh and cry with them along the way. I'm sure In the Club will be a real treat for our BBC One audience, when it airs next year."
Much of In The Club is set to be shot in Yorkshire. Her most recent TV series, BBC One drama The Syndicate, has been remade by US network ABC and renamed Lucky 7.