14 June 2013
Global Radio appeals against Competition Commission ruling on GMG Radio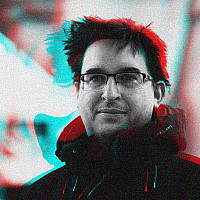 Global Radio is to continue the fight against a Competition Commission ruling that said it must sell 7 stations in order to complete its acquisition of GMG Radio.
Following a 6 month investigation, the Commission ruled that the deal could cause reduced competition in the North West, South and West Yorkshire, North Wales, the North East, the East Midlands, Cardiff and central Scotland.
It added that it would need to sell or dispose of a number of stations including: Real or Heart in North Wales; Capital or Real XS with either Real or Smooth in Manchester and the North West; Real or Smooth or Capital in the North East; and Real or Capital in Yorkshire.
Today it is to lodge a submission with the Competition Appeal Tribunal to try and overturn this order.
It will mean further delays for the £70m deal and in the meantime it has appointed corporate finance house Lepe to look at deals for the stations. The other problem faced by Global is that the Competition Commission has already warned Bauer that if it took on many GMG Radio stations, it too could be breaking the competition law, which would leave only UTV Media and smaller operators.
There has been no comment from Global Radio nor GMG Radio - which now trades as Real and Smooth Radio ltd.