17 June 2013
Driven claims advertising first with new Vimto TV ad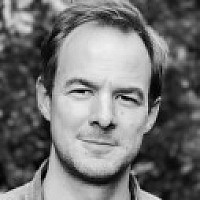 Driven has unveiled its new advert for Vimto - which combines TV and gaming content in a way the agency claims is "an advertising first".
The campaign sees Vimto's Lowrider commercial re-edited to include footage from its Lowrider viral game, both of which were originally created by driven.
The ad will encourage viewers to continue the experience by playing the Lowrider game on Facebook to win prizes.
Graham Drury, partner at Cheshire-based driven, said: "Lowrider is already the most successful campaign in Vimto's history. It manages to blur the line between advertising and content and now we're taking that to another level. What other TV campaign gives you the chance to play the ad online whilst you're actually watching it?"
Lowrider is part of Vimto's Seriously Mixed Up Fruit campaign, which is credited with helping to double the size of the brand to £62m in recent years.
In March, driven was handed Vimto's social media brief. Launched in 2008, the agency currently also works with clients including Subway, We Buy Any Car and Hallmark.
Watch the advert below:
Vimto Bounce'n'Boom Game from driven on Vimeo.