17 May 2013
PLTV News goes live tonight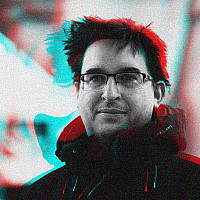 Hyperlocal Pennine television channel, PLTV, goes live this evening, with a new website.
The media company, which includes a magazine, Pennine Lancashire, was set up by local entrepreneur, Peter Macgregor:
"After months of hard work, we are finally at a point where we were able to launch our exciting new website.
"Obviously it is not's fully finished, but we are happy with the final product and hope our viewers will find it easy to use."
Broadcasting online, the first show will be Relaxing Into The Weekend, a weekly magazine show looking at local sports, fashion, music and food as well as in-depth interviews with local figures. There will also be a What's On guide.
Next week, it will be transmitting 2 more news bulletins, featuring stories from across Pendle, Burnley, Rossendale, Hyndburn, Blackburn and the Ribble Valley.