17 May 2013
Peter Salmon: Salfordians make up 10% of BBC North staff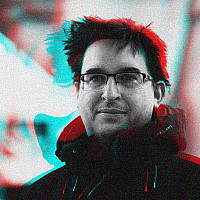 BBC North director, Peter Salmon, has responded to the audit commission's report on the corporation's move to MediaCityUK.
Clearly pleased that the commission found that it happened on time, under budget and "maintained broadcast continuity", Salmon countered criticism about its 6-figure relocation packages, saying that redundancy was twice as expensive as moving people:
"And to be clear - no one was 'induced' or 'bribed' to move. People made their decisions based on their own personal circumstances," he wrote on his blog.
"For those outside the BBC, we had to demonstrate that we were committed to the region and serious about making a difference."
He said that BBC North has created almost 800 new jobs, with half of these recruited from the North West and 254 coming from Greater Manchester, while Salfordians now make up 10% of staff - although this does include those on the Young Ambassadors and BBC North Apprentices schemes.
Peter Salmon
"Of course, on a project of this scale and ambition there were some things we could have been done better.
"We should have kept more detailed records in a small number of relocation cases. However the NAO (National Audit Office) did not find any irregularities at all and those learnings have been applied to the BBC's relocation policy.
"While the report says it is too early to judge if we will deliver value for money, I believe we have made a promising start. As well as identifying eighty per cent of our twenty-year efficiency savings, we have begun to make an impact in the creative and regional economy. The NAO highlight our increased economic impact in the region and we are forging a closer relationship with audiences across the North of England."
He used Strange Hill High, Hebburn and Peter Kay's In the Car as examples of how it is playing "a major role in revitalising the region's creative impact."
"Our news and current affairs output – from Breakfast to BBC Radio Manchester, from BBC Radio 5 live to our sports news and Newsround – is bringing a wider range of voices and opinions to a national and international audience."
He concluded:
"With two years under our belts, BBC North is in a strong position to make a sustainable and long-term contribution in the North of England and all Licence Fee payers across the UK."