31 May 2013
Peaky Blinders to premiere at Edinburgh Film Festival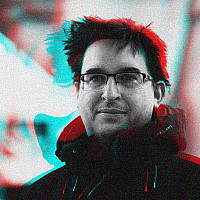 Peaky Blinders, a gangster drama shot on location in Yorkshire will premiere at the Edinburgh Film Festival, ahead of its broadcast on BBC 2 this autumn.
Created by Steven Knight (Eastern Promises) and directed by Hustle's Otto Bathurst, the 6-part series stars Cillian Murphy, Sam Neill and Helen McCrory.
It's set in 1919, in the lawless slum neighbourhoods of post-war Birmingham. Murphy plays Thomas Shelby, whose family lead the most powerful and most feared local gang - The Peaky Blinders. With gangs, guns and Communists all creating a volatile atmosphere, Winston Churchill sends a brutal Belfast policeman (Sam Neill) to bring order to the area - at any cost.
A co-production between Caryn Mandabach Productions, BBC and Tiger Aspect, Peaky Blinders was one of the first projects that Screen Yorkshire invested in through its Yorkshire Content Fund.