03 May 2013
Michael Palin to receive Bafta Fellowship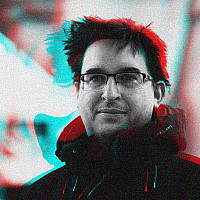 Bafta is to award Michael Palin with its highest accolade, the Fellowship, at this year's television awards.
Born and raised in Sheffield, he started out as a writer for The Frost Report before making the move in front of the camera. Achieving fame through Monty Python, he's had acting and writing credits on Ripping Yarns, Alan Bleasdale's GBH, East of Ipswich and A Fish Called Wanda.
Palin has gone on to present a series of high-profile travel documentaries, starting with Around The World in 80 Days, then Pole To Pole, Full Circle and last year, Brazil. 
"A Bafta Fellowship is a very high honour for anyone working in television. I'm well aware that any success I've had is down to team-work. I've been blessed throughout my career with the inspiration and support of others. The Fellowship is for all of us," said Palin.
He's lived in London for most of his life, but still looks back fondly to his childhood in Yorkshire, stating recently: "it was growing up here and learning about life in Sheffield that's really made me what I am [...] I think I'm still a provincial boy even though I'm in London. London is just a conglomeration of people, Sheffield's a real city, so I still have an outsider's view on London."
"Michael Palin, ex-Python, writer, presenter and BAFTA-winning actor whose amiable onscreen manner belies the seriousness of his craft, has made an incredible contribution to the medium over five decades. There are few individuals more worthy than Michael of the Fellowship, the highest honour the Academy can bestow,"added John Willis, chairman of Bafta.
The Arqiva British Academy Television Awards will be hosted by Graham Norton at the Royal Festival Hall, London, and broadcast on BBC One at 8pm on Sunday 12 May.
You can watch Michael Palin: A Life in Pictures on the Bafta website, the interview with Mark Kermode was recorded in 2009.