30 May 2013
Kickstarter countdown for Frank Sidebottom film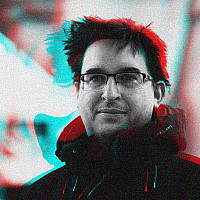 There are just hours left on a Kickstarter project to fund a feature-length film about comedian Chris Sievey.
The team behind the project have seen their initial goal of £20,000 smashed, with the total now standing at more than £41,000. They now hope to raise another £20k within the next few hours to add "bobbins brilliant stop motion" to the film.
"A massive Frank 'thank you' to everyone who has helped us smash our Stretch Goal of 40k. Now, not only can we go and film all the interviews needed for this film, but also now license the highlights of Frank's fantastic telly career," stated director, Steve Sullivan.
"The film will now be more comprehensive and a much more fitting tribute to the genius of Chris Sievey and the craziness of Frank Sidebottom.
"Thank you so much to every single person who has pledged their support. Everyone will receive BONUS REWARDS. These are a download of a complete 100+ minute Frank Sidebottom live show from Christmas 2009, featuring Frank and the Oh Blimey Big Band rocking the LMRCA Railway Club, Altrincham."
As previously reported on Prolific North, Being Frank, The Chris Sievey Story will look back on the performer's career through the people that knew him. It's being made with the support of Sievey's family and is slated for a cinema release in 2014.
Sievey died in 2010 after losing a battle with cancer.
You can donate to the project here - but it closes at 1am Friday morning UK time.