16 May 2013
Channel 4 returns to Burnley banker Dave for primetime shows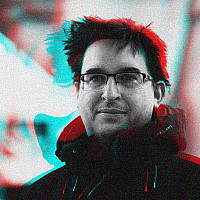 Dave Fishwick, who was last seen taking on the financial world with his "little Burnley bank", is to front two new shows for Channel 4.
In the first, an hour-long special, Fishwick will look at payday loan companies. The self-made millionaire will be exposing some of the worst lenders and trying to help victims.
"When Dave said he wanted to take on the payday loan industry we knew that he'd be taking us on a passionate personal journey into an important subject. But the story he's uncovering sounds even more bonkers than the banks he took on in Bank of Dave," said Nick Hornby, Channel 4 commissioning editor.
It will be made by Finestripe Productions, which is behind another new major series, again fronted by Fishwick.
Fishwick out of water (working title) will see the Dave dropped, blindfolded, somewhere in the UK with just £1 in his pocket, with the challenge of making a fortune from scratch.
Filmed over several months, the 6 x 60 minute series will follow his attempts to make money.
It was commissioned by Gill Wilson, Channel 4's head of features and commissioning editor, Nick Hornby and will air in 2014.
"Dave is one of the most exciting and unusual talents to have surfaced in TV for years. After the success of Bank of Dave this felt like the right next step for him, playing to his extraordinary ability to get things done, but also throwing him into new and unfamiliar territories. We are incredibly excited about the show. I can't wait to see what he ends up doing," added Hornby.