24 April 2013
The Selfish Giant heads to Cannes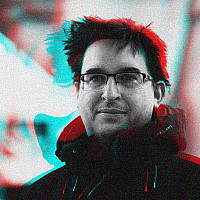 The Selfish Giant is one of two Channel 4-backed films being taken to the Cannes Film Festival.
Shot in Bradford over 6 weeks, the contemporary fairy tale is inspired by Oscar Wilde's story of the same name. Written and directed by Clio Barnard (The Arbor), the story features 2 teenage boys, who get caught up in the world of copper theft.
It's been backed by the BFI Film Fund and Film4, with international sales handled by Protagonist Pictures. Produced by Tracy O'Riordan, it is a Moonspun Films Production.
A second Channel 4 and BFI-backed film, For Those in Peril, will also be heading to the Festival. Produced by Mary Burke and Polly Stokes, the Warp X Production also received support from Creative Scotland, in association with Screen Yorkshire.
Written and directed by Paul Wright, who won the 2011 Best Short Bafta for Until The River Runs Red, it takes place in a remote Scottish fishing community. A young misfit is the sole survivor of a fishing accident that claimed the lives of 5 men, but the village people blame him for the tragedy.
"We're absolutely thrilled for Clio and Paul that their wonderful work has been recognised by the festival. Both are visionary filmmakers who have produced beautifully realised films and we can't wait for audiences to discover them in Cannes," said Tessa Ross, head of Film4.