22 April 2013
Safety first as Mighty Giant takes on new Ben Elton sitcom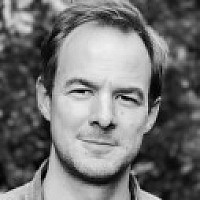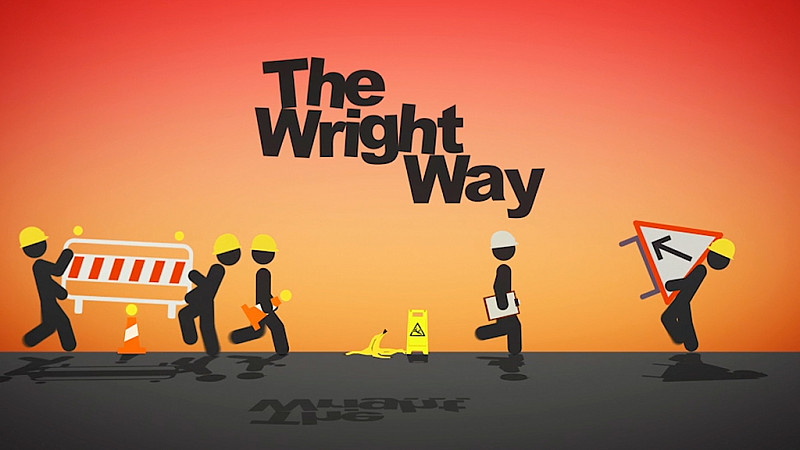 Motion design studio Mighty Giant has produced the titles and graphics for Ben Elton's new sitcom The Wright Way, which starts tomorrow night on BBC1.
The Manchester-based studio won the work through a competitive pitch having been briefed to capture the central character's job and slight obsession with health and safety.
An example of the titles for The Wright Way
Creative director Jonathan Ashworth said: "We designed a look based on the stick man in the health and safety signs, taking iconic warning symbols and graphic imagery.
"Once we had won the pitch we worked closely with Ben to create the narrative. He was very hands-on with how the story should be told but also allowed us to use our skills and experience.
"The animation of the central character was key to capturing the humour, however the animation was also limited by the structure of the safety sign man. Andy Horan, senior designer at Mighty Giant, created the sequence using hand drawn animation and Adobe After Effects.
"It's our first step into the comedy world but one we enjoyed, especially as we were invited to be a part of the production from very early in the process."
Produced and filmed at MediaCityUK, the six-part series stars David Haig and is produced by Rohan Acharya. It is former Young Ones and Blackadder writer Elton's first studio sitcom since The Thin Blue Line in the 1990s.