12 April 2013
PLTV to showcase student success through UCLan deal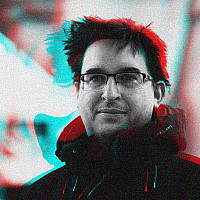 Media company, PLTV News is to collaborate with the University of Central Lancashire to showcase the work of its graduates.
Based in Nelson, PLTV was formed last year to provide a hyperlocal television service and magazine for the Pennine region.
Opportunities North will air monthly via its website. The programme will be broken down into 2 sections, the first will enable current students to air a 40 second video CV, while the second will feature interviews with graduates and companies involved with the University's incubation programme.
The project has been led by PLTV boss, Peter Macgregor and UCLan's John Macnish and students from both its Burnley and Preston campus will be involved in the programme, including some behind-the-scenes work.
Macgregor hopes that the concept can be rolled out to other universities across the country.
PLTV was due to start broadcasting programmes this month, with its Pennine Lancashire magazine expected to go into production in the next few weeks.