22 April 2013
Hearn complains to BBC after snooker coverage cut short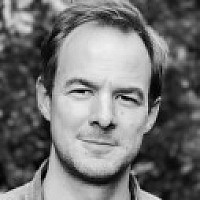 World Snooker chairman Barry Hearn has complained to the BBC after it switched from coverage of Ronnie O'Sullivan's opening Crucible match on Saturday night to a repeat of Some Mothers Do 'Ave 'Em.
Barry Hearn
The world championship match had been greatly anticipated as it was O'Sullivan's comeback after an 11-month absence, but as he was nearing victory the BBC decided to stick to its schedule and show the 8pm vintage sitcom.
The coverage was also unavailable on the red button service, despite the BBC having begun coverage of the match at 10am on Saturday.
Hearn later tweeted to say: "Sorry to all snooker fans for the poor BBC coverage last night. Letter of complaint sent to BBC today."
The BBC recently signed up as host broadcaster of the World Championship, UK Championship and Masters tournaments until the end of the 2016-17 season.
The BBC has yet to respond, but Hearn has today tweeted that it has now agreed to "full red button coverage" for the rest of the Sheffield-based tournament.