18 April 2013
Conference looks at opportunities in hyperlocal television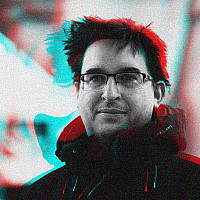 The last few places are available for the Getting the picture local television conference at the Liverpool Screen School.
Headlined by Comux chief executive, Ed Hall, delegates will hear about the opportunities available through the new hyperlocal television licences.
Comux UK won the licence to run the local television multiplex, while Hall has worked on more than 80 channel launches in the UK, Asia, Middle East, Africa and Australia.
He will line up alongside Neil Mortensen, the research and planning director at marketing firm, Thinkbox. Its shareholders are Channel 4, ITV, Sky Media, Turner Media Innovations and UKTV.
Other speakers include Matt Locke former head of multiplatform commissioning at Channel 4 and currently director of Storythings; Professor Dennis F Kehoe, the chief executive of cloud services producer, AIMES Grid Services; Kerry Traynor, a PhD student at the Institute of Culture Capital; Lia Nici, executive producer, Channel 7 and Lincolnshire Living; Kevin Usher, director media enterprise segment marketing at Avid; and Bay TV Liverpool's Chris Kerr and Chris Johnson.
Free to attend, the all-day event at Liverpool John Moores University takes place on Wednesday 24th April.