04 April 2013
BBC R&D releases new video effects kit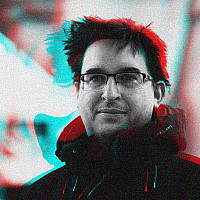 BBC Research and Development at MediaCityUK has released a new video effects kit for use in BBC live and recorded broadcasts.
It was originally designed by the team as a "side-project" but won funding from BBC North's Kicker Fund, to part finance the project. What it does is create long exposure images in real time, which as BBC technologist, Max Leonard explained, can create very artistic effects:
"It can be used for any productions where you want to create more spectacular visuals with moving lights, such as dance-style programmes, outdoor broadcasts involving fireworks or fire-juggling, or anything with high-contrast lighting."
What makes this technology different, is that rather than adding the effects in post production, this can operate live. The processor box uses a standard SDI video input and it will be making its first network performance tonight (Thursday) on Blue Peter, it has already been used on BBC North West Tonight. Both programmes were covering the Speed of Light performance at Salford Quays.