01 March 2013
YourTV wins Preston TV licence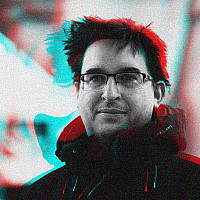 Ofcom has confirmed that YourTV Blackpool and Preston has been awarded the local television licence for Preston.
The licence has been awarded for a period of 12 years and it's the second to be handed to the YourTV group, with YourTV Manchester having been announced last month.
There were a total of 2 applicants for this licence, with YourTV up against Metro 8 Preston. The broadcasting regulator stated that YourTV demonstrated "better knowledge of the area; and that its programming would meet the needs of the local area."
It added that its partnership with the local university was a key factor.
YourTV's application stated that it wanted to "own What's On across the spectrum of anything and everything that is going on in Blackpool and Preston."
It will have repeated daytime content in evenings and weekends "to take account of the working population and those on shifts."
It won't be recruiting "headline presenters" instead developing new talent, using multi-skilled production journalists. "The few senior people will be able to oversee a younger, recently trained graduate team."
It marks the end of the first phase of local television licensing with 19 local television licenses now being awarded, including in the North of England:
YourTV Manchester
Made in Tyne and Wear
YourTV Blackpool & Preston
SLTV/Sheffield Live
Ofcom says it will publish details about the second phase of licensing shortly.