14 March 2013
Multimillion pound film tax fraudsters found guilty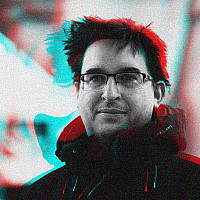 The HMRC has secured the first ever prosecution for film tax relief fraud, after investigators uncovered the scam to claim £2.8m in VAT and film tax credit claims.
The "production company" behind A Landscape of Lies claimed it would star Hollywood A-listers and had more than £19m in backing from a Jordanian company to produce a blockbuster in the UK.
However, it was never intended for release, instead it was set up to claim £1.5m in VAT along with almost £1.3m in film tax credit claims.
Evolved Pictures was run by Bashar Al-Issa, 34, of Maida Vale, London, along with Aoife Madden, of Northern Ireland, Tariq Hassan, of Essex, Ian Sherwood and Osama Al Baghdady, from Manchester
They told HMRC that millions of pounds of work had been spent on making the film, including payments to actors and film set managers. This meant they were owed VAT repayments. However, investigators found that none of the work had been done and most of the suppliers and studios and never heard of Evolved Pictures.
HMRC said that after they were arrested, the gang came up with a plan to cover their tracks and hide the fraud by shooting a film on a shoestring budget, called A Landscape of Lies - featuring two television personalities - Andrea McLean from Loose Women and Marc Bannerman from Eastenders.
The irony being that the resultant £84k film won a Silver Ace at the Las Vegas Film Festival.
"This gang thought they could exploit rules for genuine British filmmakers and thieve from the public purse for their own gain. They were wrong as HMRC will not stand by and let that happen," said John Pointing, assistant director of criminal investigation at HMRC.
"Falsely claiming VAT that is not due is illegal - so we are pleased that instead of this film flop going straight to DVD, these small-screen z-listers could go straight to jail."
Sentencing will take place on 25th March and confiscation proceedings are underway.