07 March 2013
Liverpool streets provide backdrop for Channel 4 Grand National campaign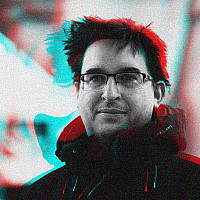 A crew of 300 has just completed shooting Channel 4's marketing campaign ahead of the John Smith's Grand National.
Featuring 10 horses and jockeys racing through the streets around Everton Park in Liverpool, it's been produced by Channel 4's in-house agency, 4creative. This was the same team that made its critically acclaimed Meet The Superhumans Paralympics campaign (below).
Shot over 2 days with 300 extras, 50 hours of footage was filmed from 25 cameras, including GoPros and Alexas. It will be edited into a 90" trail which will premiere on March 19th at 9pm.
The creative directors were Chris Bovill and John Allison, with Keith McCarthy directing.
The television promotion will be supported by a nationwide poster campaign.