25 March 2013
ITV completes first phase of MediaCityUK move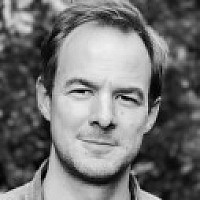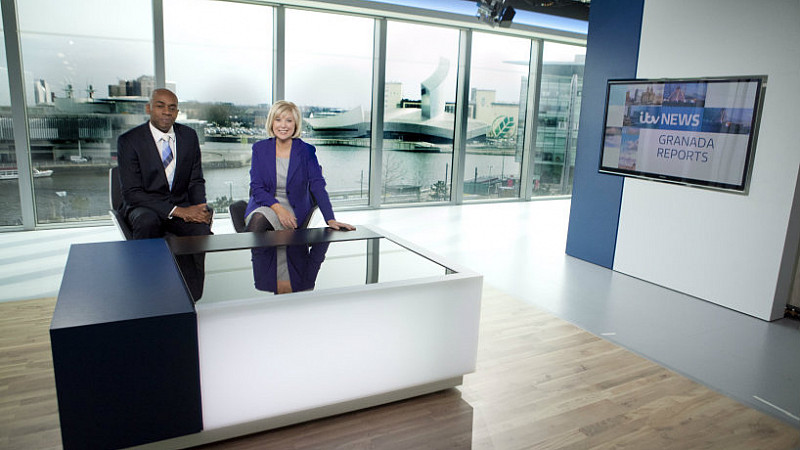 ITV has completed the first phase of its move to MediaCityUK, during which time 500 staff have relocated from the company's Quay Street premises.
Departments including CITV, Factual, Entertainment, News, Drama, The Jeremy Kyle Show and various business support services have all now moved to the 64,000 sq ft Orange Tower, located on the main piazza of MediaCityUK.
As reported last week by Prolific North, Granada Reports will officially broadcast live for the first time today from its new home.
The new Granada Reports set
The new open-plan base, designed by ID:SR, includes a state-of-the-art 'glass box' news studio with 360 degree shooting ability and a glass walled stop-motion animation studio.
Adam Crozier, ITV chief executive, said: "Our move to a new, modern, fit for purpose base in MediaCityUK is vital in enabling us to focus on growing our national and international production and broadcasting business.
"We have been the biggest original content provider in the region for over half a century. Joining this creative hub outside of London, ensures the region is not only an important part of ITV's history, it's also a hugely important part of our future".
Manchester Move director, Jon Huddleston, said: "Imaginative interior design, efficient space lay-out and improvements in technology have all combined to create the creative and collaborative office space that we were seeking to achieve.
"The Orange tower is now a flagship for ITV's operations. Core to our thinking was to ensure that our space reflected the fact that we are a TV company - making the stunning "glass-box" newsroom a centre-piece was a massively important element of achieving this vision."
Another shot from the new Granada Reports studios
Stephen Wild, managing director of MediaCityUK, said: "The arrival of ITV staff is hugely significant to the thriving media community here, which is also home to nearly a hundred smaller creative businesses. With ITV News Granada Reports now broadcasting from Orange Tower, MediaCityUK becomes the biggest news hub outside London."
Other programmes now produced in the Orange Tower include Tonight, You've Been Framed, Countdown, University Challenge and Weight Loss Ward.
Coronation Street will be staying at Quay Street until their move, thought to be later this year, to a bespoke 7.7 acre site next to the Imperial War Museum.
A time-lapse video of the new Granada Reports studio being built can be viewed here.