12 March 2013
Chief executive Douglas to leave Lime Pictures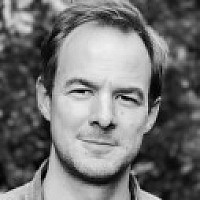 Chief executive Lesley Douglas is to leave Lime Pictures as the Liverpool-based production company restructures its senior management team.
The former BBC Radio 2 controller joined Lime - the company behind Hollyoaks, The Only Way is Essex and Geordie Shore - just over a year ago after a spell at Universal Music UK.
Lime's managing director Claire Poyser and chief operating officer Kate Little will now form an executive team to oversee the All3Media-owned business, with three creative heads reporting into them.
Lesley Douglas
Current Hollyoaks executive producer Bryan Kirkwood has been made head of continuing drama and Rebecca Hodgson, who joined the company in late 2012, has been made head of drama.
A head of unscripted and reality content role has also been created, with an appointment set to be announced soon. All3Media group entertainment and format executive Ruth Wrigley will take charge of the genre in the short term.
Douglas said: "I came to Lime to refocus our tremendous assets to face the challenges of the TV and media business.
"Over recent months, however, a series of exciting projects have presented themselves, which it would have been impossible for me to pursue from within Lime. It is with real sadness, therefore, that I have decided to leave. I will miss everyone at Lime. The company's greatest asset is its people, whose enthusiasm and hard work have been critical in getting the company to this point. I'm immensely proud of the work we've all done together."
All3Media chief executive Farah Ramzan Golant added: "Lime Pictures is one of the UK's most prestigious and successful production companies with a proven track record of creating popular, award winning programmes.
"We have restructured the business to empower current and new creative talent, led by this executive team to build the next chapter. I am excited by the sense of optimism and appetite they express for the challenge that lies ahead.
Little and Poyser said: "Lime Pictures has a deserved reputation for producing quality scripted and non-scripted popular programmes so as we enter a hugely exciting period of growth we are thrilled to be leading the company as we progress towards bigger and bolder ambitions."