08 February 2013
YourTV Manchester wins Manchester TV licence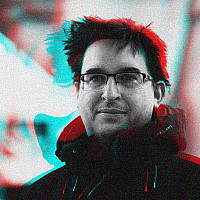 Ofcom has confirmed that YourTV Manchester will run the local television station for Manchester.
The licence is awarded for a period of up to 12 years and Ofcom hopes that some channels will be on air before the end of 2013
The Manchester channel is expected to cover around 1m homes.
A delighted Bryan Burgess told Prolific North this morning that he was delighted for "all the  work the team had put in for the bid."
"But there's no time for basking in the glory, now things have to start. We have ambitious plans for this station and we also have bids in for other cities, so hopefully this is just the start."
Burgess confirmed that there was "potential" to create up to 50 jobs and that they wanted to be truly representative of the people of Manchester.
"Pretty much all the content will originate from Manchester and it will be exciting because people will look to create things in a new way."
Critically one of the issues hampering hyperlocal television stations in the past has been the fact that it's almost impossible to work out true audience figures to bring in advertisers, but Burgess believes things will have to change:
"The main thing about this opportunity is that we will be on Freeview Channel 8, which means that we will be high on people's agenda."
He also pointed to board member, Deanna Hallett, who knows more than most about consumer research having worked for National Opinion Polls and being instrumental in developing the radio industry's diary research method.
Other board members include David McKeith, Felicity Goodey OBE, Roger Ward and Damian Walsh.
Schedule
In its submission to Ofcom, YourTV Manchester said that each day will kick off with business news, with "fast moving news, sport, entertainment and weather" over breakfast, along with "exciting guests and people in the news."
Mid morning will move on to health and well-being, plus parenting "the most important thing we do and so little discussed on TV."
After the lunchtime news, afternoons will be "talking books" and jobs - helping viewers find a new job, first job or learning new skills.
They will also be reporting in detail from the various districts around Manchester.
There will be sports chat every evening and time set aside for politics.