08 February 2013
Urban Canyons goes into post on Samurai Head Hunters film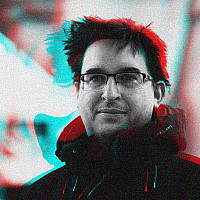 Manchester-based indie, Urban Canyons, has moved into post production on its latest history documentary.
Samurai Head-Hunters will form part of the channel's Untold History strand of ancient warrior drama documentaries and has been co-financed by the Smithsonian Channel, ZDF / Arte, UKTV and ZDF Enterprises, with additional funding from the European media fund.
"Financing classic drama docs like Samurai Head-Hunters is increasingly challenging. I am glad Urban Canyons can welcome a UK broadcaster and ZDF Enterprises to the table; joining our established partners Smithsonian Channel and ZDF / Arte, who were both crucial in financing last years' Ninja Shadow Warriors production," said Urban Canyon's  Sebastian Peiter.
"I am delighted to say that drama docs are still selling; we are already negotiating Samurai pre-sales to VIASAT, Sweden, Austria, Slovenia, Belgium, and Ireland. Also in development are exciting new programmes for our Untold History strand; for the next warrior film we are working to secure Homeland star David Harewood."
The one-off 52 minute film has been exec produced by Richard Melman. The programme looks for the first time at the unknown, dark side of the Samurai and their "greed, treachery, extreme cruelty and violent death."
It reconstructs the life of a young peasant farmer, who's press-ganged into a warlord's army. Rising through the ranks, "his reward is to be one of betrayal, lies and forced suicide by his fellow Samurai."
It features a living Samurai master, British and Japanese historians and CG battle animation.
There's currently no TX date on Samurai Head-Hunters, but Urban Canyons' Ninja Shadow Warriors premiers in the UK on Yesterday in March.