26 February 2013
Sign language poetry show commissioned by CBeebies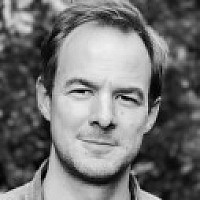 CBeebies has commissioned a groundbreaking new series for the channel featuring poetry translated into British Sign Language.
A co-commission with BBC Learning, Magic Hands will present modern and classic poetry for children entirely in British Sign Language for the first time.
Thirty five-minute episodes have been commissioned, and will feature poetry from Robert Louis Stephenson to Roger Stevens and Michaela Morgan.
The series will be made for CBeebies by Remark Ltd, a company that is owned, staffed and run by people who are deaf.
Series producer, Judith Bunting, said: "Translating modern and traditional poems for children into BSL on such a scale is a first. There are deaf poets and deaf theatre companies but no national television company has ever tried translating children's poetry into BSL.
"It was a mammoth task and our artistic interpreter has done an amazing job, taking the intricacies of verse from the 19th to 21st centuries and transforming them into a terrific series of performances."
CBeebies controller Kay Benbow
The Magic Hands presenters - Ashley, Donna, Aimee and Simon - will all be making their television debuts and have been profoundly deaf since birth. On set they worked with professional interpreters along with the series' artistic director, Jean St Clair, and both deaf and hearing production crew.
Director, Camilla Arnold, added: "Working on a programme with both hearing and deaf production team members may sound like a huge challenge but in fact it is like any other studio recording, with myself giving instruction and presenters and crew giving their input, the only difference is that everything that happens is also translated from BSL for hearing members of the crew and there is lots of discussion to ensure the presenters hands don't get in the way of the animation and vice versa."
Controller of CBeebies, Kay Benbow, said: "We are delighted to bring Magic Hands to CBeebies. The mix of sign language, music and lively animation creates spellbinding poetry that we are sure all our young viewers will enjoy."
CBeebies already broadcasts Something Special, an award-winning programme that uses symbols and signs from Makaton, a language program designed to help people with communication difficulties.