21 February 2013
Ofcom consults on proposals to reduce local ITV news but double its regions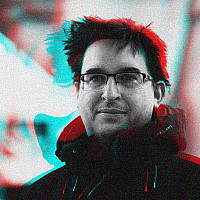 ITV is proposing to cut its regional news output in return for doubling the amount of regions with dedicated news broadcasts.
It's part of a consultation document sent to Ofcom before the Channel 3 licence renewal in 2014.
Ahead of the next 10 year relicensing period, the broadcasting regulator has published 3 separate consultations: on the programming obligations in the licences; the proposed creation of a separate Wales licence; and the financial terms on which the licences will be renewed.
The most headline grabbing part of this are ITV's proposals for the future of its regional news output.
It wants to increase the number of regions with dedicated news broadcasts from the current 7, to 14. The cost of doing this would be offset by reducing regional content. According to some reports, this would decrease by 31%, meaning just 165 minutes a week. Lunchtime bulletins would become 3 minutes in duration, while the Granada Reports and Calendar programmes would be 20 minutes.
It argues that with regional news costing £250k/hour to make, it has to be "subsidised by profitable parts of the schedule."
"Last year the Secretary of State agreed that our licences should be renewed for a full ten years pending discussions with Ofcom. Today's consultation is the next step in the licensing process, which the regulator oversees," said an ITV spokesperson.
"As part of this we have provided detailed proposals to Ofcom that would see strong regional news continuing to be at the heart of our schedule for the next decade. ITV believes these proposals, which are informed by extensive viewer research, will offer a better, more sustainable service, catering to audience needs."
It commissioned TWResearch to run a series of focus groups in the English regions to assess viewers' feelings towards change.
They were presented with 3 options:
Maintain main programme duration, but reduce quality;
Maintain main programme duration, but less local focus;
Shorter main programme, but more localised.
On the whole, viewers were in favour of the shorter, more localised programme.
"The lighter and human touch of ITV regional news remains a strength however there were frequent suggestions that the current shows can be too long and encourage "waffle' and inconsequential filler," stated the management conclusions in the paper.
It continued:
"The shorter main programme of twenty minutes and, in most regions, a more focused territory was considered a very popular and positive refreshment initiative in the majority of groups. In most groups what was initially first considered a cut-back was reassessed and judged a potential improvement.
"The only doubts were expressed in a small number of locations where there was a popular existing programme brand (such as Calendar) and those with a history of very specific territory coverage (Yorkshire and Granada)."
Yorkshire, Granada and Border
Granada is the only region to face a cut in bulletin duration, without the compensation of having more localised bulletins.
In Yorkshire and particularly in Hull, groups were "generally unsympathetic to the ITV argument and could not see why regional news should suffer because ITV as a whole was citing reduced resources. They did not see why regional news had to be self-financed."
The review stated that Calendar was "clearly valued" and considered a quality offering, but of the options the shorter, more local bulletin was the most popular by some distance.
In the Border region, ITV has put forward 2 options, one would be to supplement its more localised service by scheduling a weekly current affairs programme to provide viewers in southern Scotland broader coverage of Scottish politics, the other would be showing more STV programming. Since 2009 Border News has been presented from Gateshead, when ITV merged the service with Tyne Tees.
Hyperlocal
The possible move to more localised content coincides with the new 10 year licences for hyperlocal television stations in such cities as Leeds, Manchester, Liverpool and Preston. A spokesperson at Ofcom told Prolific North that this wouldn't mean more competition for these new stations "as they would be offering very different things."
The consultations close on 2nd May 2013.