15 February 2013
Made in Leeds channel could be on air as early as November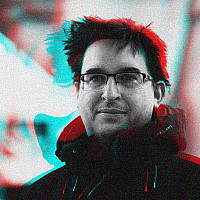 Ofcom has announced that Made In Leeds has won the city's local television licence, which marks the third win for the Made Television group.
It beat 4 other applicants to the licence, which runs for a period of up to 12 years, with a potential reach of 840,000 homes.
This morning, station head, Isi Adebe told Prolific North that the team was "pretty much ready" and providing the local multiplex was built in time, they could start broadcasting as early as November this year.
"Of all the cities which have been awarded the licence so far," said Adebe. "Leeds stands out as the one that can shine. We can really promote the city in a way that hasn't been done before and deliver one of the best local stations in the country."
He said that up to 25 full-time positions would be created along with freelance roles.
The Made Group, which is chaired by former Sky executive, Ian West has submitted 11 bids nationwide and so far won Leeds, Cardiff and Bristol. It lost out to YourTV in Manchester. It does plan to share some national content, but there will be a minimum of 2-3 hours of locally produced programming every day.