14 February 2013
ITV commissions comedy series from Red Production Company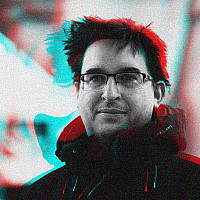 ITV has ordered a 6 part comedy series from the Red Production Company in Manchester.
With the working title, Cabbage and Pat, the 6x30 minute series is about a pair of older women - one widowed, one divorcee - who together find a new lust for life.
It's been written by newcomers Amy Shindler and Beth Chalmers and is expected to get a pre-watershed slot on ITV.
"Cabbage and Pat has something really special; genuinely fresh and funny writing at its heart.  Amy and Beth have created two extraordinary characters who, after coming through a life changing event, have a brand new perspective on life and are fully launching themselves into a brave, new world with gusto, warmth and humour," said Red founder, Nicola Shindler, who is executive producer on the series.
"We are very much looking forward to working with ITV Comedy to bring these fabulous women to life on the small screen."
The Shindler name is no coincidence, actress and writer Amy is Nicola's cousin.
The series goes into production later this year, no cast or crew has been announced as yet.