01 February 2013
Factual television companies criticised over working conditions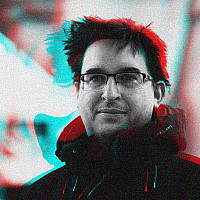 BECTU has accused some production company bosses of being "in denial" about working conditions in factual television.
It comes following a nationwide survey run by the broadcasting union to support its "Say No To Exploition in TV" campaign.
346 people filled in the survey, 285 (84.1%) of whom were freelance.
According to one respondent:
"Different companies have different working practices and expectations. The causes of dissatisfaction at some are inadequate (or no!) days off in lieu for working weekends and expectations to work as late as it takes, for as long as it takes, rather than extend deadlines. Also unrealistic staffing means extra pressure as occasionally you are doing the work of two or more people."
76.6% said they were concerned about working more than 11 hours a day, while 63% were worried about budgets. While there were also complaints about rates of pay, short staffing, a lack of time off in lieu, meal and mileage allowances. 22.5% said they were concerned about bullying.
A number of indies did come out well in the survey, as did the BBC and ITV Studios, however, there was criticism of their treatment of freelances.
In spite of all this, 75.4% of those who filled in the survey said they would continue to work in factual tv, with only 4.4% (15 people) stating that they wouldn't.
"Our survey has provided workers in factuals with an opportunity to speak out and they have seized that opportunity. Concerns about conditions in factuals are widespread and through our survey those workers have spoken together," commented Martin Spence, assistant general secretary.
"The employers at fault are in denial and it's incumbent on everyone who cares about the people and the product that we continue to work for improvements."
The union's next step is to talk to staff, freelances and employers to bring about change.