18 February 2013
BBC strike hits MediaCityUK programmes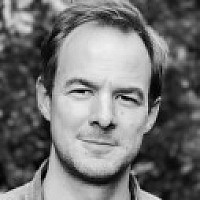 BBC programmes broadcast from MediaCityUK have been severely affected by today's strike by the National Union of Journalists (NUJ).
Many of the corporation's journalists have joined a 24-strike in a dispute over 30 compulsory redundancies at BBC Scotland, Five Live, the Asian Network and the World Service.
BBC Breakfast, normally presented from Salford, was replaced by half-hourly news bulletins broadcast from London interspersed by daytime programmes including Cash in the Attic.
On Five Live, Stephen Nolan's late-night show was cut short and its overnight Up All Night and Morning Reports programmes were dropped. Its Breakfast programme aired as normal, but normal presenters Nicky Campbell and Rachel Burden were replaced by stand-ins, Ian Payne and Clare McDonnell. Radio 4's flagship Today programme was also off air, replaced by pre-recorded shows.
BBC Radio Cumbria picket line
A picket line was also set up at other BBC locations in the region, including Radio Cumbria (pictured).
NUJ general secretary Michelle Stanistreet said: "NUJ members across the BBC are taking action to defend jobs and quality journalism at the corporation.
"They are angry and frustrated at the poor decisions being taken at the top of the BBC - decisions that are leading to journalists being forced out of their jobs and quality journalism and programming compromised."
She added: "Instead of making sure that the redeployment process works properly in all areas of the BBC, managers are prepared to waste public money on needless redundancies and sacrifice the livelihoods of experienced and talented journalists, at the same time as advertising other jobs externally."
The BBC said: "We understand how frustrating and difficult situations involving redundancies can be, but it is disappointing the NUJ have chosen to take this action.
"We are working hard to ensure that we succeed in getting staff redeployed wherever we can and will continue to work with the unions to ensure that their members receive the right redeployment support."
The corporation is cutting about 2,000 jobs over five years as part of its Delivering Quality First programme, although most are expected to be as a result of natural wastage and a recruitment freeze.