19 February 2013
Bauer and Orion tabled bids for GMG Radio before Global deal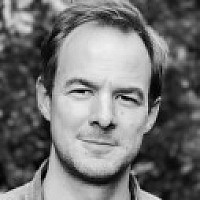 Documents released by the Competition Commission have confirmed that both Bauer Media and Orion Media tabled bids for Guardian Media Group (GMG) Radio before it was sold to Global Radio last summer.
Salford-based GMG Radio, the radio division of the Guardian Media Group which included the Real Radio and Smooth Radio networks, was sold to Global Radio for an estimated £70million.
At the time, rival radio groups had called on the competition regulator to block Global's takeover, arguing it would give it more than 50% of the £450m UK radio advertising and sponsorship market.
The "Summaries of hearings held with third parties" documents, which have just made public, confirmed that Key 103 owner Bauer had been interested in buying GMG because it was viewed as having "attractive assets" and "a significant market share". A separate document confirmed that Orion had also made a bid.
Bauer also warned that a sale to Global would create a radio business "with an unprecedented and 'near monopolistic position' in parts of the UK" and "would change the face of commercial radio if allowed to go ahead".
The Competition Commission is conducting an inquiry examining the impact of the sale, and in a provisional decision last week ruled that it could lead to higher prices for advertisers in Greater Manchester, the North East, South and West Yorkshire and North Wales.
The deal will be subject to further scrutiny and discussion before the Commission publishes its final findings, which are expected by the end of March.
GMG Radio will continue to operate as a separate business in the meantime.