31 January 2013
Sumners to leave Manchester to become Sumners MediaCity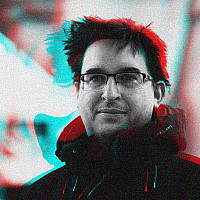 Sumners, one of Manchester's most established post production facilities, is to leave the city centre for a smaller base at MediaCityUK.
Managing director, Andy Sumner, confirmed to Prolific North that it had "come to a point where they needed to downsize and move."
"We've been producing television content for 20 years and with the BBC and ITV moving to MediaCityUK, we had to be there too."
He added that the move to a smaller office space wasn't due to an increase of post-production firms setting up in Salford:
"What's had more of an impact is that the work which we historically did has been given to the Studio - but we are still going strong."
However, it won't be moving under the name of Sumners, that's being changed to Sumners MediaCity Ltd.
The immediate consequence, however, is that they will have to reapply for their contract with The Landing - the "high-tech hub" for small and medium sized companies in the Blue Building at MediaCityUK.
Sumners operated the "Content Production hub" at the facility, but under European regulations if a company changes its name it's classed as a new entity so the contract has to be tendered out again. Sumner confirmed that they will be reapplying - along with 16 other companies which have expressed an interest.
The Landing has been built across 6 floors of the Blue Building, taking up 53,500 sq ft. It was funded through the European Regional Development Fund, Northwest Development Agency and Salford City Council.