24 January 2013
National Film and Television School adopts MediaTank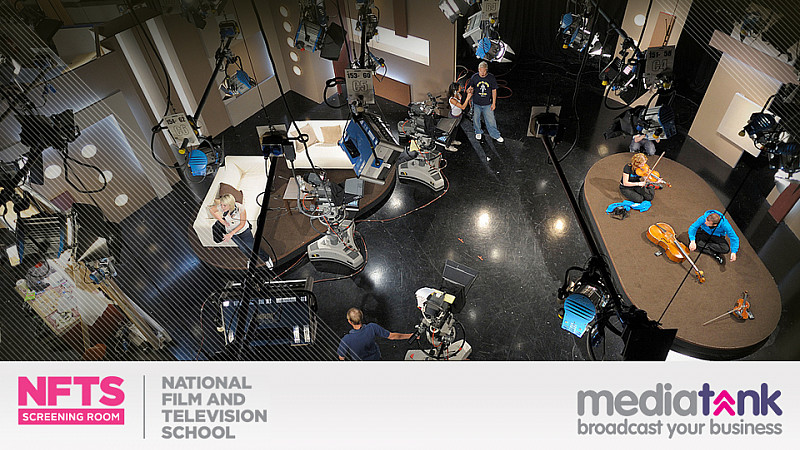 The National Film and Television School (NFTS) has chosen  Skylab's 'Media Tank'  video platform to deliver its substantial library of high quality video content that the organisation has created and collated.
The  NFTS attracts students from around the world and its tutors include some of the biggest names from British cinema.
One of these 'names' is the School's director, Nik Powell, the acclaimed film director and co-founder of both Palace Video and Virgin Records.
The school, based in London, is ranked among the top 10 film schools in the world by the trade publication, The Hollywood Reporter, also runs its own film and television studios on a commercial as well as educational basis and its output of student films have picked up won five Oscars and eight BAFTAs.
The NFTS needed a fast and secure way to distribute and deliver its thousands of hours of video content to audience members in the UK and globally.
Skylab's MediaTank proposition was one of the platforms that the School considered and the Manchester-based company subsequently won the tender to deliver a customised installation which would bolt on to the School's new  website.
Nik Powell
The NFTS also required password protected channels. These channels can host anything, including the full-length feature films that match their public facing trailers. The password protected channels make it easy to protect valuable content for review by various parties including industry production houses, including several major Hollywood studios.
Nigel Collier, Skylab's managing director said that Media Tank came with a full armoury of social media features incorporated, allowing seamless integration with Facebook, Youtube and mobile devices.
Nik Powell added: "With our vast library of video we reviewed many on-line video platforms and Skylab's MediaTank product offered the most flexibility including post-processing high definition and mobile encoding.
"Because MediaTank can be scaled up to host more content it's a natural fit for our ever growing collection of film footage."