30 January 2013
More details emerge about Meadows Stone Roses film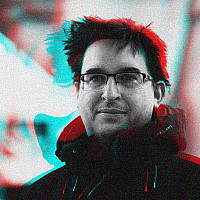 Shane Meadows' The Stone Roses: Made of Stone is to be released to cinemas in the spring/summer of this year.
Meadows was granted unprecedented access to the band for almost a year, from the press conference where they announced their reunion through to private early rehearsals, Heaton Park and their European tour.
"When Ian Brown rang me to tell me my favourite band of all time was getting back together again, it was like every Roses fan's wildest dreams were coming true. People tell you that you can't recapture your youth, it won't be the same. I don't believe that. I'm going to make up for the nightmare of a lifetime at 17 years old, being sat in a flat having a bad trip when I could have been at Spike Island, being part of one of the most momentous things ever," said Meadows.
The film has been fully financed by Film4 and 4DVD and it's being made through Warp Films, with Mark Herbert producing. Revolver Entertainment will be handling the release, with Altitude Film Sales looking after international deals and hoping to secure international distribution at the Berlin Film Festival.
"It's hard to think of a film that could be any more exciting – a combination of Shane's wonderfully insightful directorial eye, the seminal genius of The Stone Roses, and our brilliant friends at Warp – what else is there to say? We're thrilled," added Katherine Butler, Film4 senior commissioning executive and executive producer on the film.
The Stone Roses: Made of Stone is currently in post production.